The old adage goes 'reach for the stars and you'll land on the moon'; we believed in reaching for stellar summits and boldly going where no man has gone before… For the first time in history one singular vertical destination (and the only hotel in Thailand) is housing multiple MICHELIN-starred restaurants – a two star and a one star – to bring diverse fine-dining experiences to guests.
Today, both Mezzaluna and Chef's Table were bestowed stars in recognition of their finesse and flavors; Mezzaluna retaining its two MICHELIN stars and our newest establishment Chef's Table achieving one star within its first eight months of opening. Residing in the world's first vertical destination, both restaurants have brought their own essences to the hospitality world, each showcasing their flair for delivering unique and unparalleled fine dining concepts.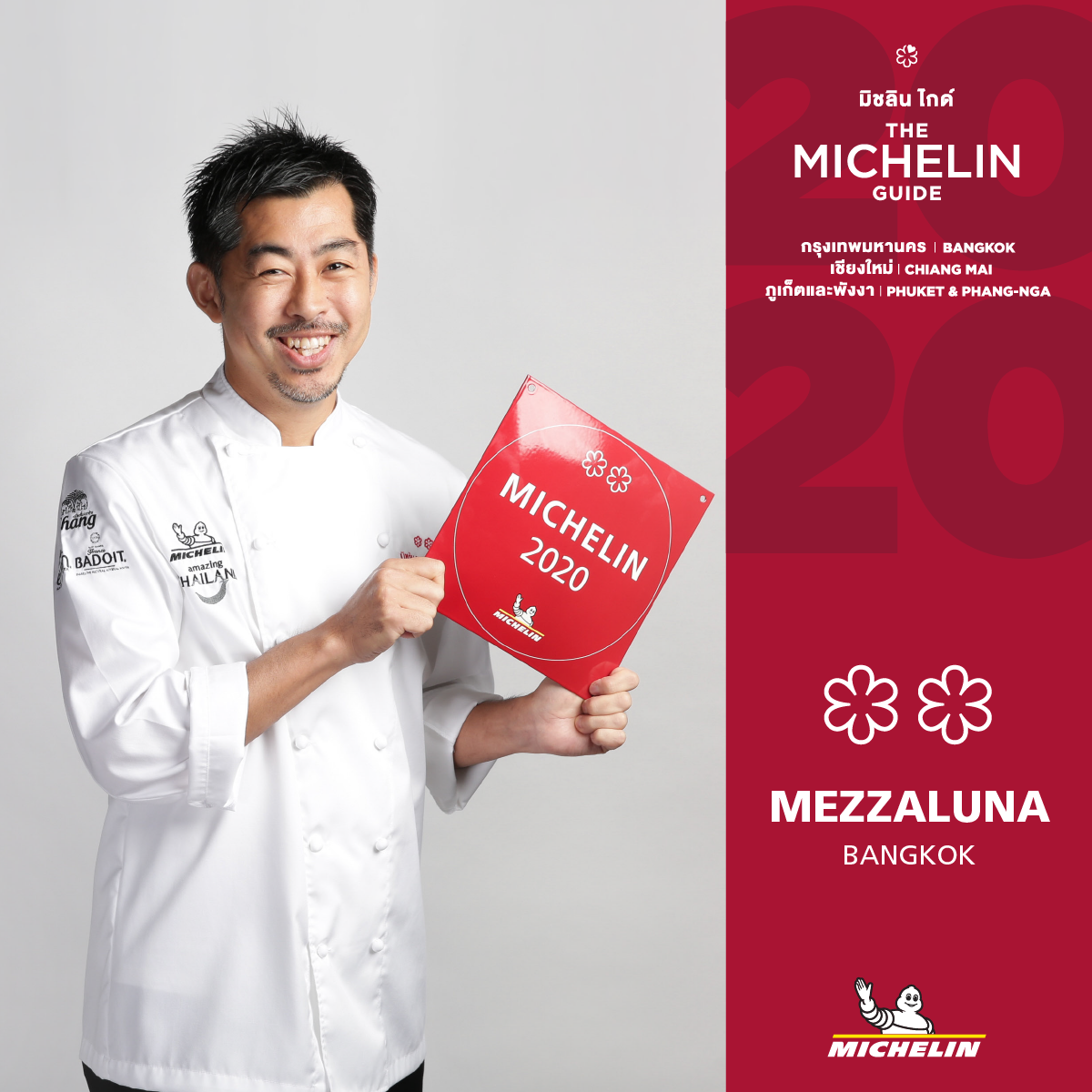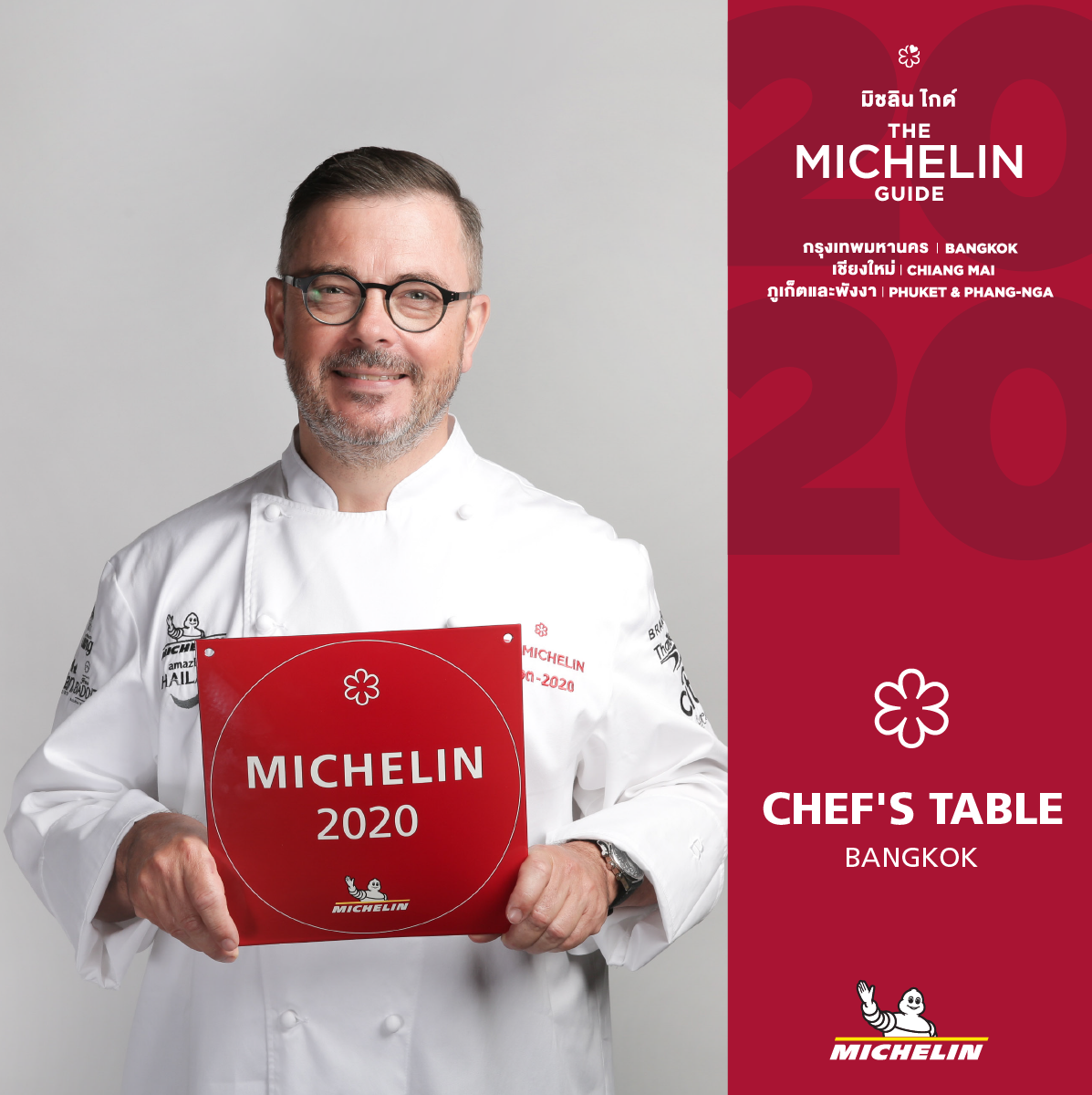 The world's first vertical destination
It was Deepak Ohri's, CEO, vision to create a venue that can match the needs of the ever-discerning food and drink connoisseur – today lebua has achieved its goal of bringing its exceptional concept of 'experiential luxury' to its guests. Food has always been an important part of life in Bangkok, with the street food a huge draw for many tourists, but lebua's latest accolades demonstrate that the city's offerings are being elevated to new heights – most appropriately within one of the tallest towers in Thailand!
Creating a destination like this is not without challenges, and many doubted the ambition when Sirocco was conceptualized in 2003. Deepak had aspirations to create a venue that would make the world exclaim 'wow!'; this accomplishment has taken a combination of strategies to achieve such a difficult feat.
Refining the science of restaurants, since Sirocco Deepak has fine-tuned his approach to building food and beverage outlets by scrutinizing service processes. The food and beverage industry is an emotional one; the two things guests remember is the food and the service, but often restaurants and bars get caught in the trap of focusing on their concepts or image, without asking themselves: what is it that the customer wants? What would make their time with us more memorable? What can we do to ensure they leave feeling excited and delighted?
Deepak uses emotional intelligence combined with precise mathematical calculations to create the perfect formula for hospitality. He intuitively understands what a customer wants because his approach is always from their point of view, and studies the way in which this can be implemented in a practical sense. Conversely, he has also used numbers to create the right multiple in order to provide guests with exceptional service, in particular striking the balance between financial stability, profit, and staff and guest numbers – staff don't want to work in a failing business, and customers don't want to frequent an empty establishment.
Noticing a niche in the market for fine-dining establishments in Bangkok, despite the city's reputation for cheap, readily available street food, he saw that astute one percenters were looking for more; his service processes were designed to be intuitive yet polished, and to excite even the most jaded of guests. With the advent of Michelin in Bangkok, the type of guest visiting Bangkok is changing… those who seek and appreciate fine wine and exquisite food; the hospitality landscape is changing and lebua has been at the forefront of this revolution.
This combination of intuition, science, and market knowledge saw Mezzaluna earn two MICHELIN-stars in 2017 when MICHELIN first came to Bangkok, and lebua now offers a duo of Michelin-starred restaurants within its vertical destination concept.  What's next for the world's first vertical? Whatever you, the guest, would like.