Thailand has a rich culinary culture, and holidaymakers have flocked to the country for years to experience the vibrancy and variety of the nation's pride and joy. However, Thailand has been more associated with street food than fine dining and has often been overlooked as a destination for connoisseurs; a new reputation has emerged since the arrival of a new, elevated foodie scene and MICHELIN, which has challenged misconceptions about how Thai ingredients can be used and the dishes that can be created using them.
At lebua we are proud of our Thai heritage and work closely with local suppliers as much as we are able to. Despite its French cuisine, Chef's Table sources the very best Thai ingredients to use in its dishes, as credited by Departures Magazine: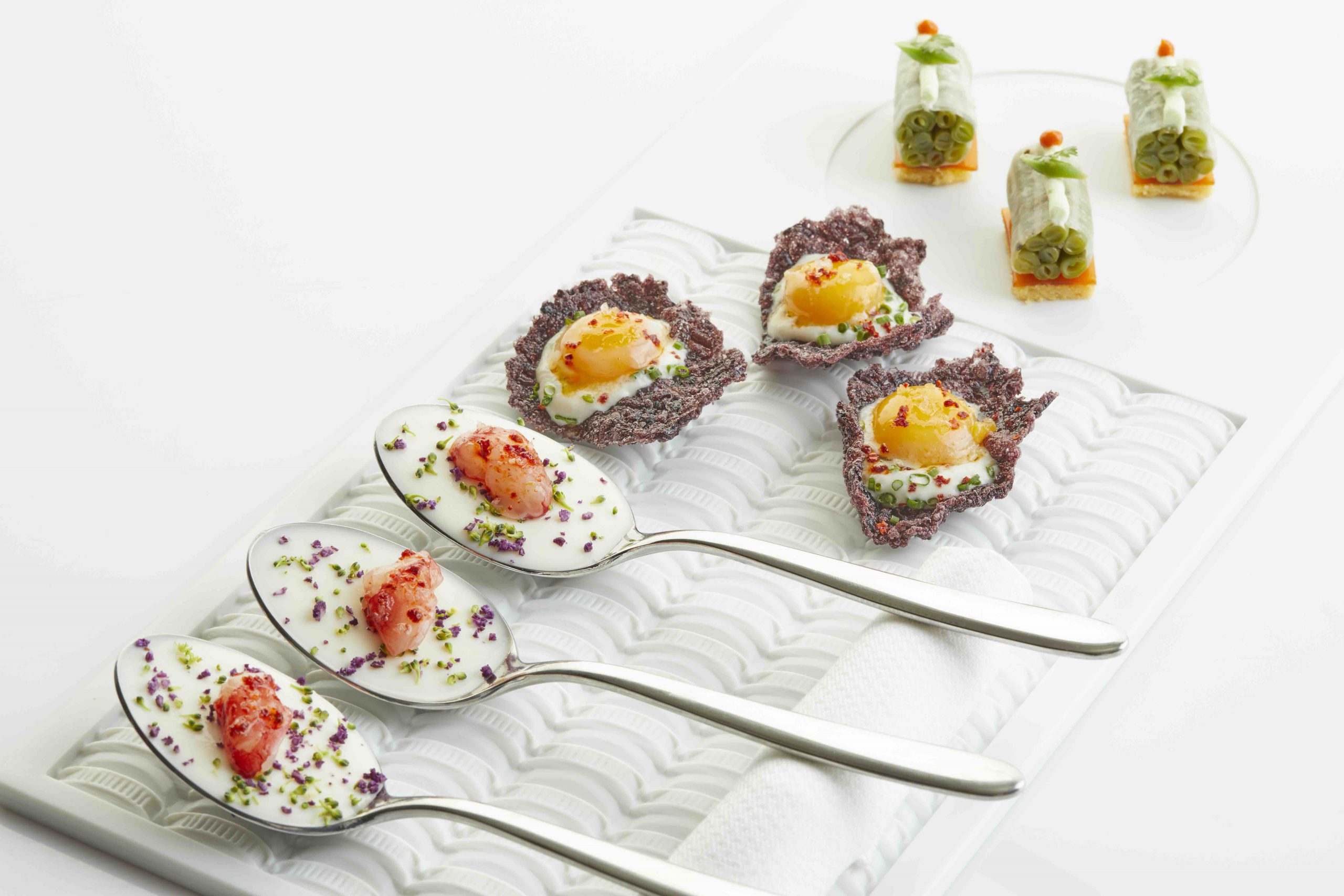 "Even the high-minded cuisine born of Western origin now leans more heavily towards local sourcing. On the 61st floor of the lebua Hotel, Vincent Thierry recently arrived as the city's first three-starred Michelin chef. The contemporary cuisine he creates at Chef's Table is decidedly French. Yet the ingredients consistently work in Thai components, including chocolate from Chang Mai (sic) and homemade butters and creams crafted from the farms of Khao Yai."
Many of these ingredients are now finding international acclaim for their innovative growth processes, putting Thailand on the map for all kinds of agriculture new to the area. MarkRin Chocolate – used in our "Black Beer Biscuit and Chocolate Ganache" – was created utilizing the knowledge of Professor Sanh La-onsgri, a well-known Thai cocoa expert. He created a stable occupation for cocoa farmers in the Chiang Mai area, and together with his wife created MarkRin chocolate by studying the processes of chocolate making and perfecting their recipe.
Perfectly combining our French sensibilities with Thai origins, Chef de Cuisine Vincent Thierry's own butter recipe uses cream from an organic farm in Khao Yai called Dairy Home, chosen for its superior velvety qualities. The butter is Chef Vincent's family recipe and is produced fresh every day; this simple gesture taking you on a journey of merging traditions to create a delicacy so unique and special.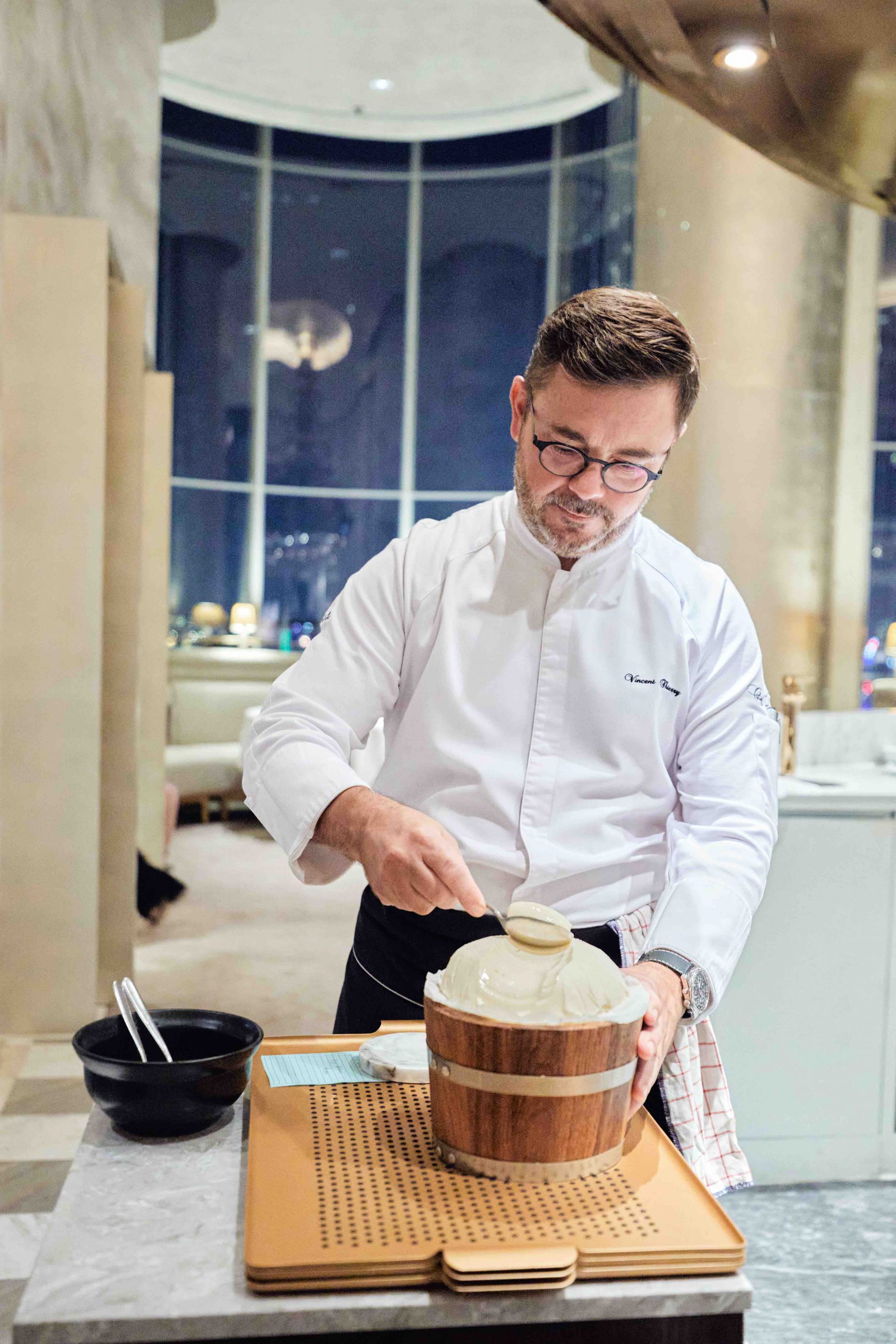 Fruits and vegetables are also peppered into our dishes; the majority of fruits in our signature dish "King Crab Tiramisu" with Marinated Tandoori Fruits are from within Thailand, as are baby leeks, cauliflower and watercress. And of course, Thailand is well known for its spices which are used plentifully throughout the menu; basil, ginger, turmeric, and lemongrass all playing a role in enhancing the depth of flavors.
While we reach for new heights and push the boundaries of gastronomic experiences, we keep our feet on the ground with our Thai roots.