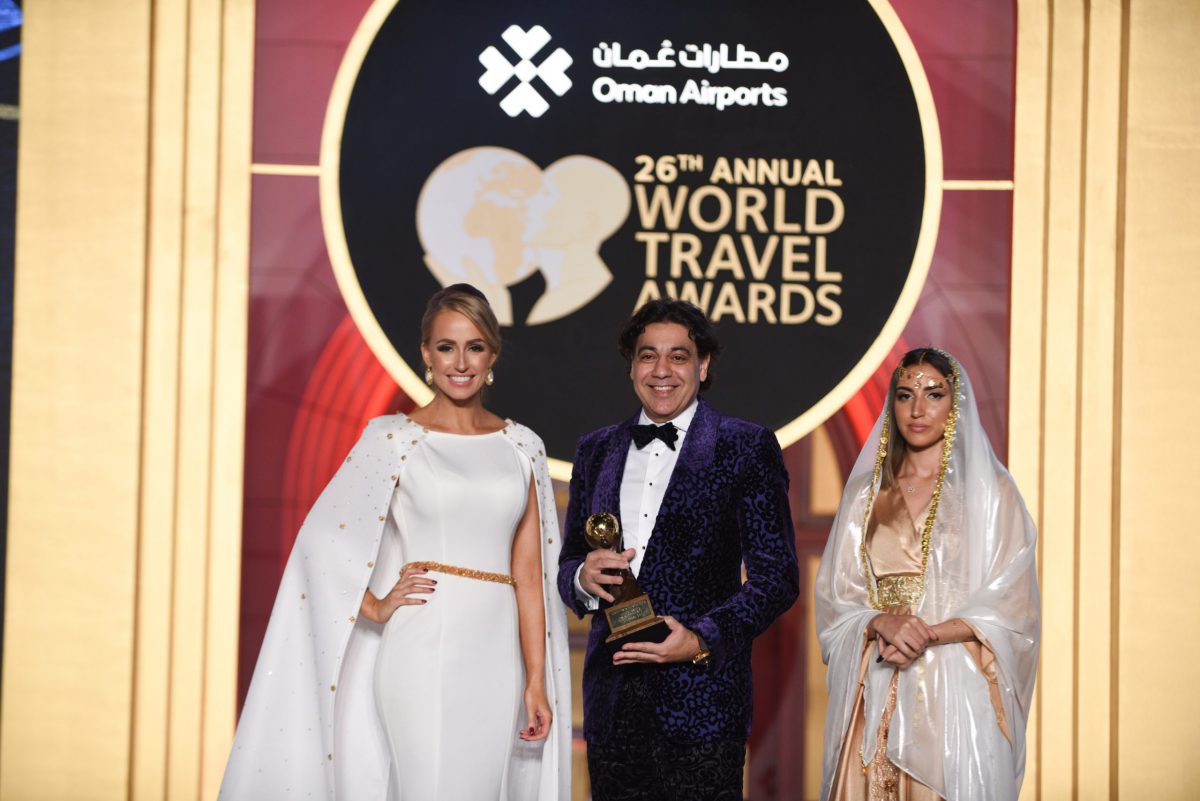 Deepak Ohri wins 'World's Leading Travel Personality' for disrupting the travel industry
In a world of identical ideas, it takes one person to break the mold and disrupt a whole industry… It takes foresight, it takes courage, and it takes knowledge to take a risk and refuse to be pushed into the accepted convention.
Tonight, at the 26th Annual World Travel Awards Grand Finale Gala, one man is being honored for defying precepts. Deepak Ohri, CEO of lebua Hotels & Resorts, is being formally revered with 'World's Leading Travel Personality' in Muscat, Oman.
Unanimously voted as a trailblazer in the world of travel, Ohri has torn up the rule book to create his own business model, one that has seen him launch the world's first ever vertical destination.
But why did he do it this way? Looking into growth models, he identified that only the 'intangible' had the movement to flourish within hospitality. Rooms are tangible; one knows what to expect from a room. From the moment you step into the booking process the features are fairly standard… A bed, a TV, a bathroom… And while there can be some luxury elements, there is nothing visceral. For a brand to survive it needs strong fundamentals, which are not formed through typical tangible features.
Food and beverage is emotional; there's a connection… Sights, savoring, surprises… Together they create moments that cannot be fully rationalized, yet the memories last forever. And Ohri understood that by perfecting these areas, growth would be all the more glorious! This is what he has created; a tower where 10 different experiences reside. While other hotels and restaurants in Bangkok have faced a slowdown, lebua is still enjoying progression; ultimately this is due to Ohri's ethos of always thinking from a customer's point of view.
Of course, the process has taken time to polish, and Ohri has credited the success on two crucial elements – refining service processes and fostering financially sustainable growth models.
A contradictory method, both science and intuition are used to engineer the perfect storm; it's a delicate balance that takes into account a many opposing factors – such as guests vs staff ratio – to ensure that services are perceptive and engaging without being too stifling or too empty, yet each venue is profitable due to carefully planned commercial calculations. His processes are now considered the gold standard within the industry, quite a feat within an industry dominated by mass market brands.
These eccentrically brilliant initiatives have seen Ohri speak around the world, including some of the best business schools in the world such as Harvard Business School, where he uses his experience and anecdotes to throw out the notions that students need to follow convention. Addressing to the next generation of industry leaders of such prestigious institutions have been particularly an honor given his humble beginnings – each of his further education institutions were government funded. They made a huge impression on him, and it was here that he made his quiet promise to create somewhere astonishingly 'wow!'.
Tonight, is the culmination of 34 years of going against the grain; it is a celebration of one man who stood for what he believed was right; it is the industry acknowledging that being 'wrong' can be exactly the right thing…