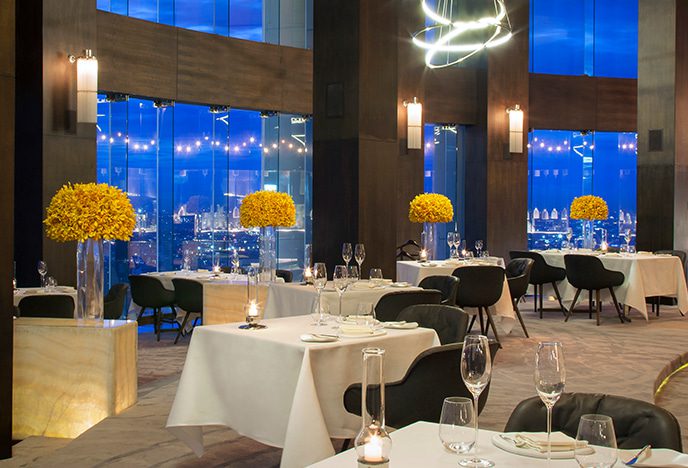 Mezzaluna
A 2-Michelin-star restaurant serving innovative cuisine with breathtaking 180 degree river views.
Dinner Package: THB 6,500++ per person
What happens when you combine premium Japanese ingredients with classic French cooking techniques? Two Michelin stars, and an innovative culinary experience you won't find anywhere else. Chef Ryuki Kawasaki's culinary philosophy is simple: when you start with the finest ingredients in the world, you don't need to do much to make them shine.